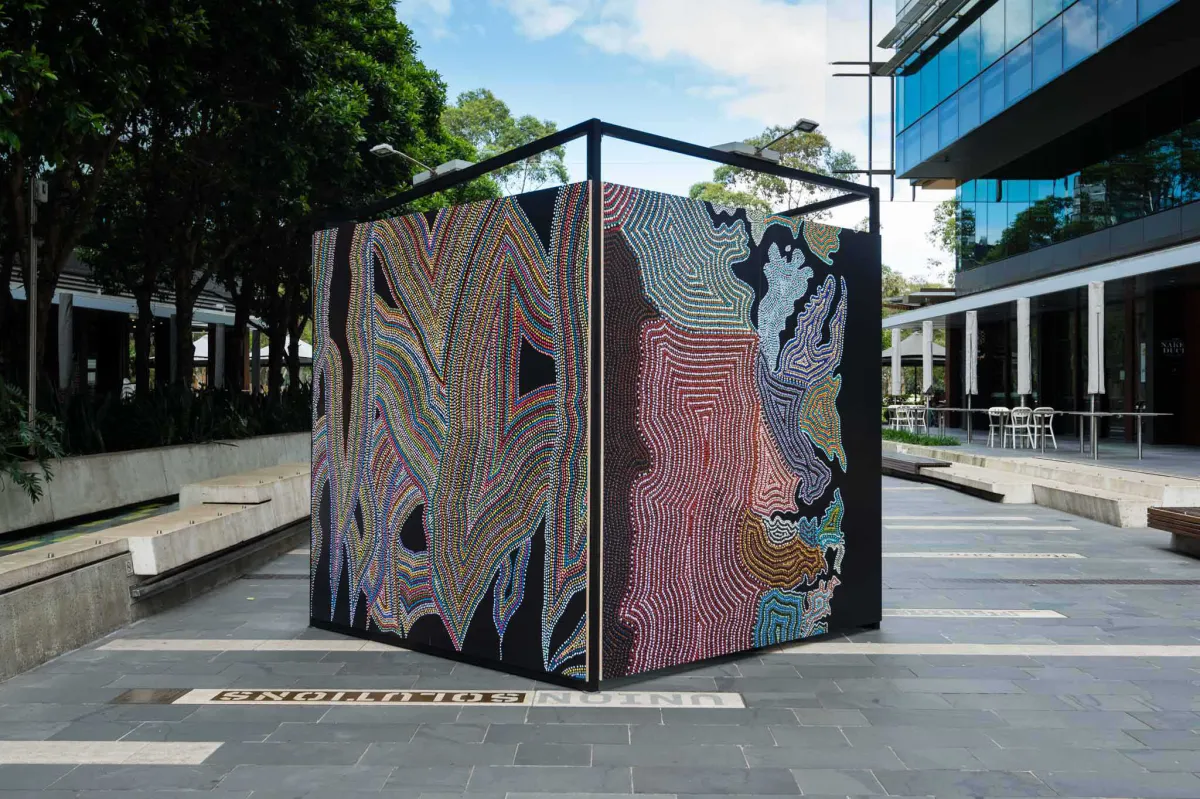 Here I Am: Art by Great Women, Darling Quarter
Inspired by the Know My Name movement and in a cultural partnership with the National Gallery of Australia, HERE I AM: Art by Great Women is a major cultural arts festival at the Kambri precinct, launching on 16 November 2020 until 5 March 2021.
HERE I AM: Art by Great Women is a showcase of Indigenous and non-Indigenous artists from multi-disciplinary backgrounds including street art, fine art, photography, illustration, digital, sculpture, film and more.
Curated and produced by aMBUSH Gallery, with over 100 featured artists from across Australia, the summer-long family-friendly festival aims to re-energise our cultural landscape by showcasing some of our best female creative talent, in the heart of our nation.
The first program release will include outdoor public art and gallery exhibitions, live art and music events, public talks, film screenings, ArtHack and more. HERE I AM: Art by Great Women will coincide with KNOW MY NAME by the National Gallery of Australia and will launch this November 2020 until February 2021 as a free public event across venues at the Kambri Cultural Centre and Kambri's beautiful outdoor public realm.