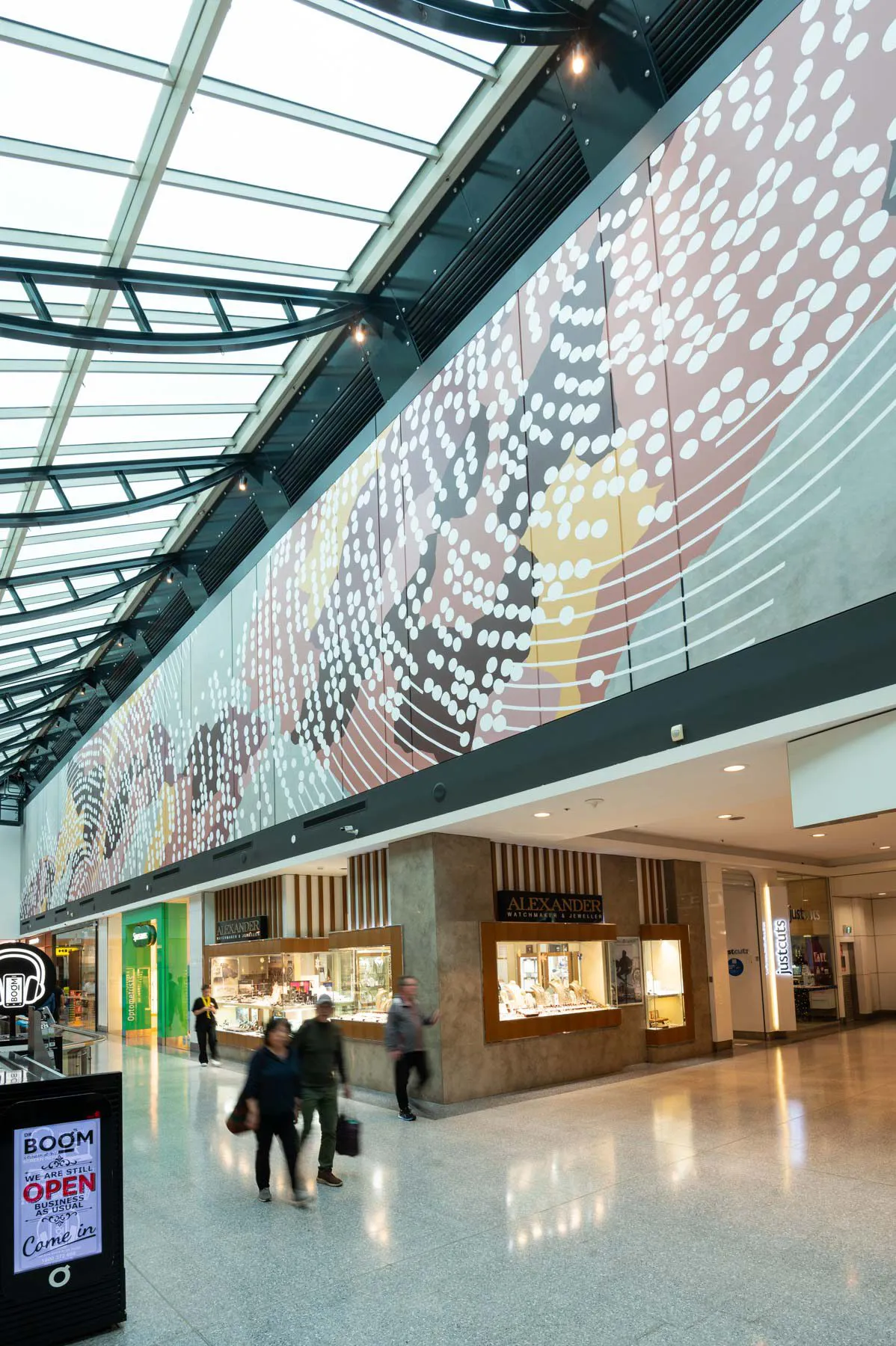 Westfield, Parramatta
In celebration and in respect to the Dharug First Peoples of Parramatta (Burramatta/
Wallamatta) we take you on a journey through Aboriginal time, non-linear time, a time that has no start, middle or end; the Everywhen.
My First Peoples!"law dictates that nothing is created or destroyed because of the infinite and regenerative connections between our systems. This is the basis for our connection to Country; the Earth, Sky, Water and Spirit but also governs our connection to each other; kin, family and foe. It can be said then, for us, that time is non-linear and regenerates creation in endless cycles. Like a circle.
This concept explores the topographical nuisances of physical Country, how it flows, connects and leads us. It encompasses a physical manifestation of mapping the local geography of the Parramatta area, while connecting time and Country through repetitive formations and uses the rich yet delicate colour palette of local Wallamattagal Ochres and Natural Earth Pigments, sourced from the area.
This work will allow for many various interpretations of the abstract forms, whether it is a birds-eye view of the area, or loose, abstracted impression of time moving and repeating over us.
Hill's structural circles combined with Konstantina's highly detailed dot painting connects these two artists and their world's allowing both perspectives to meet and continue their journey together.
Konstantina x Georgia Hill