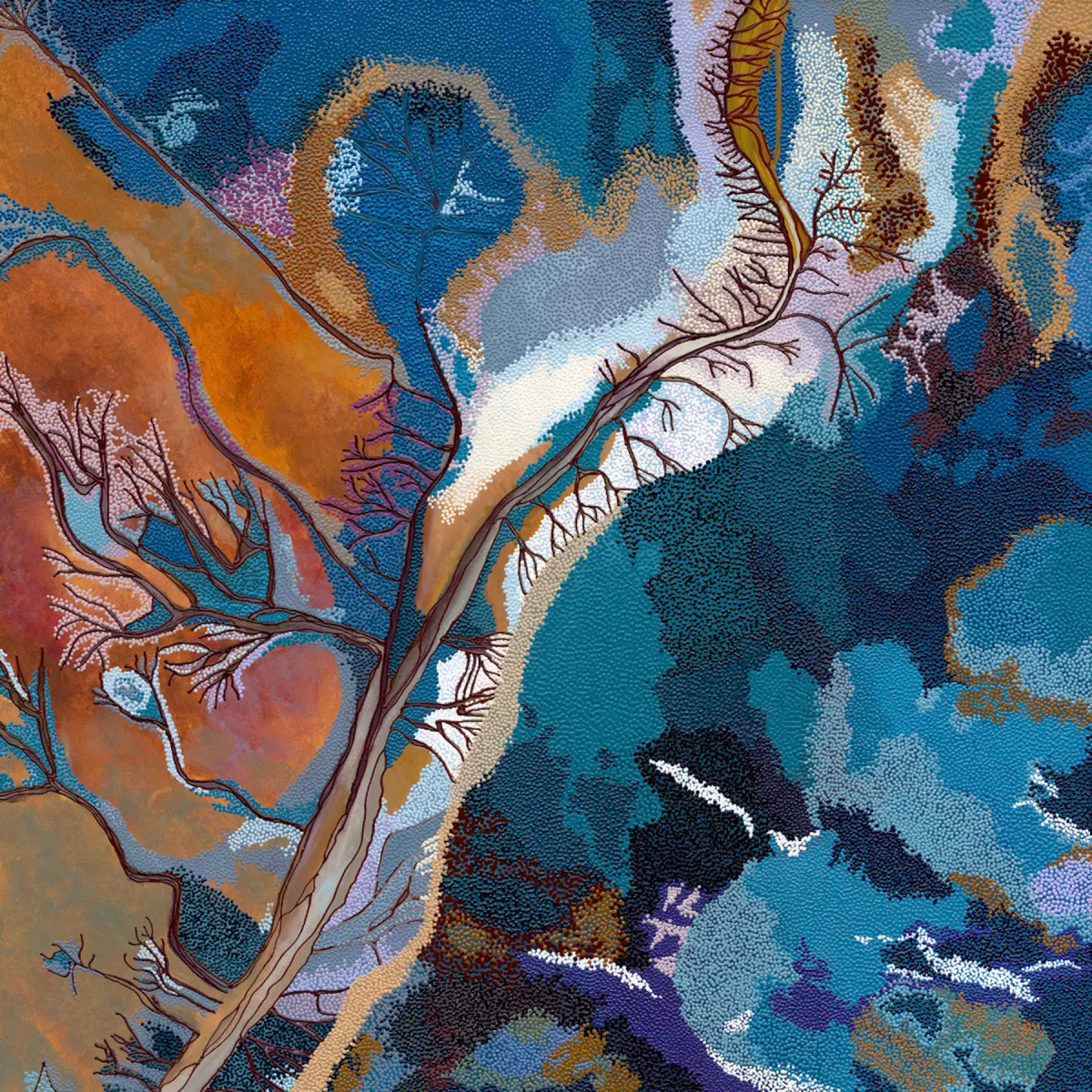 Ngura
SERIES DIDACTIC
Central to all First Nations people in Australia is the innate sense of belonging to and being a part of PLACE. This sense of place is our attachment to Country and all that connects us to it, and it to us.
Country, or Ngura, is the lifeblood of our people. The heart, soul and creator of Culture. Ngura is the physical land, animals, water, sky and air and it is also the emotional feeling one gets when standing on Country or working on Country for the betterment of our people and Culture. Ngura is also the spiritual manifestation of our connection and engagement with, and to, Country. It is this Ngura that Aboriginal artists channel into their works. A physical storytelling from our rich oral history. It allows us to remember our place, our Ngura as our ancestors did, it allows us the opportunity to preserve these memories and histories for our next generations and for Millenia to come.
Kati Thanda Didactic:
It is via the first songline of the Gadigal people, the Garanga songline, that we first peoples of Warrane (Sydney) are connected to the mob at Kati Thanda, the Arabana people.  Garanga (pelican) first journey is from our sacred place North Head all the way to the salt pan lake, Kati Thanda to breed and nest. It is my honour to reclaim these stories in paintings via my extensive research into our ancestral past and our original belief systems.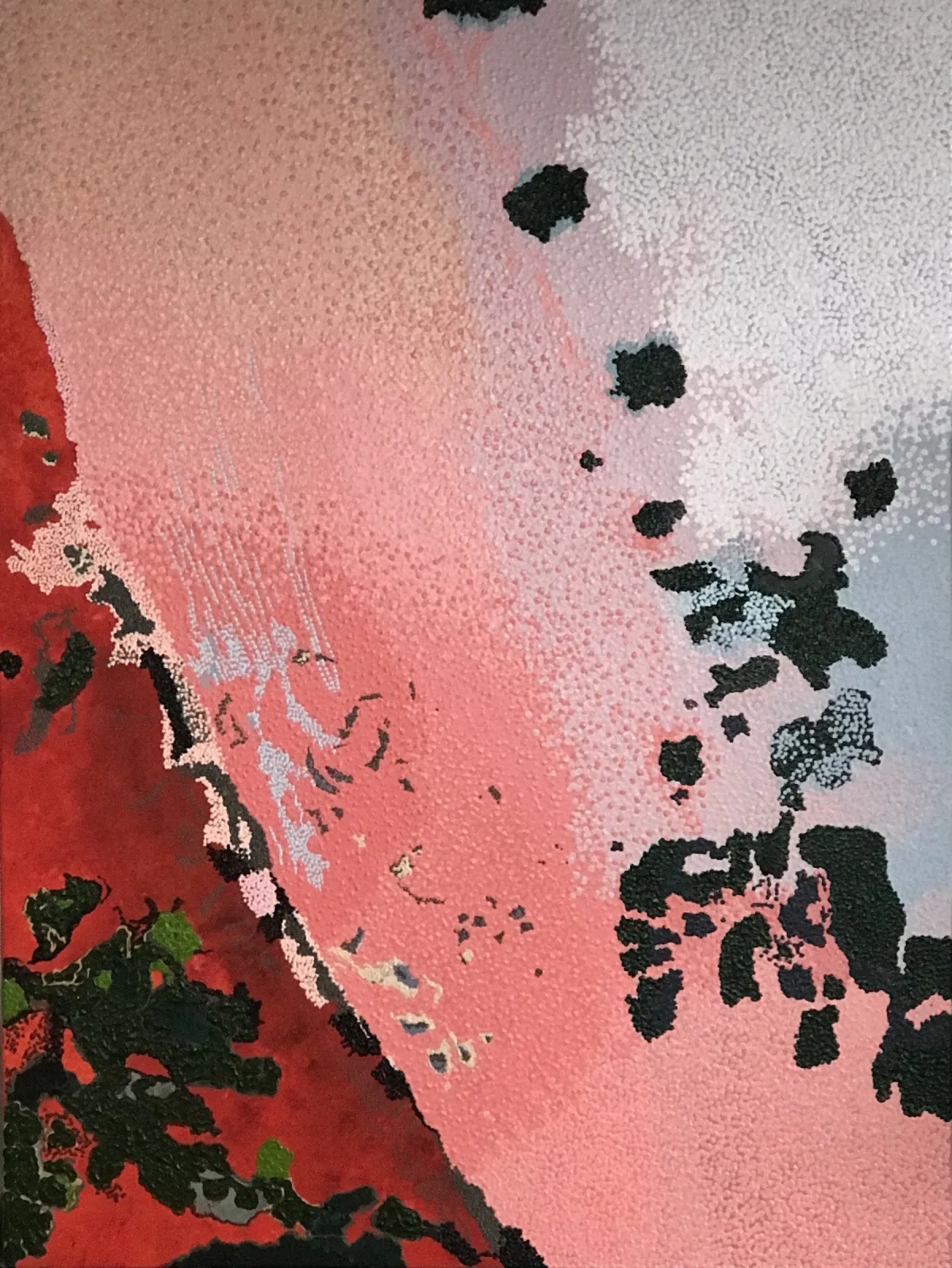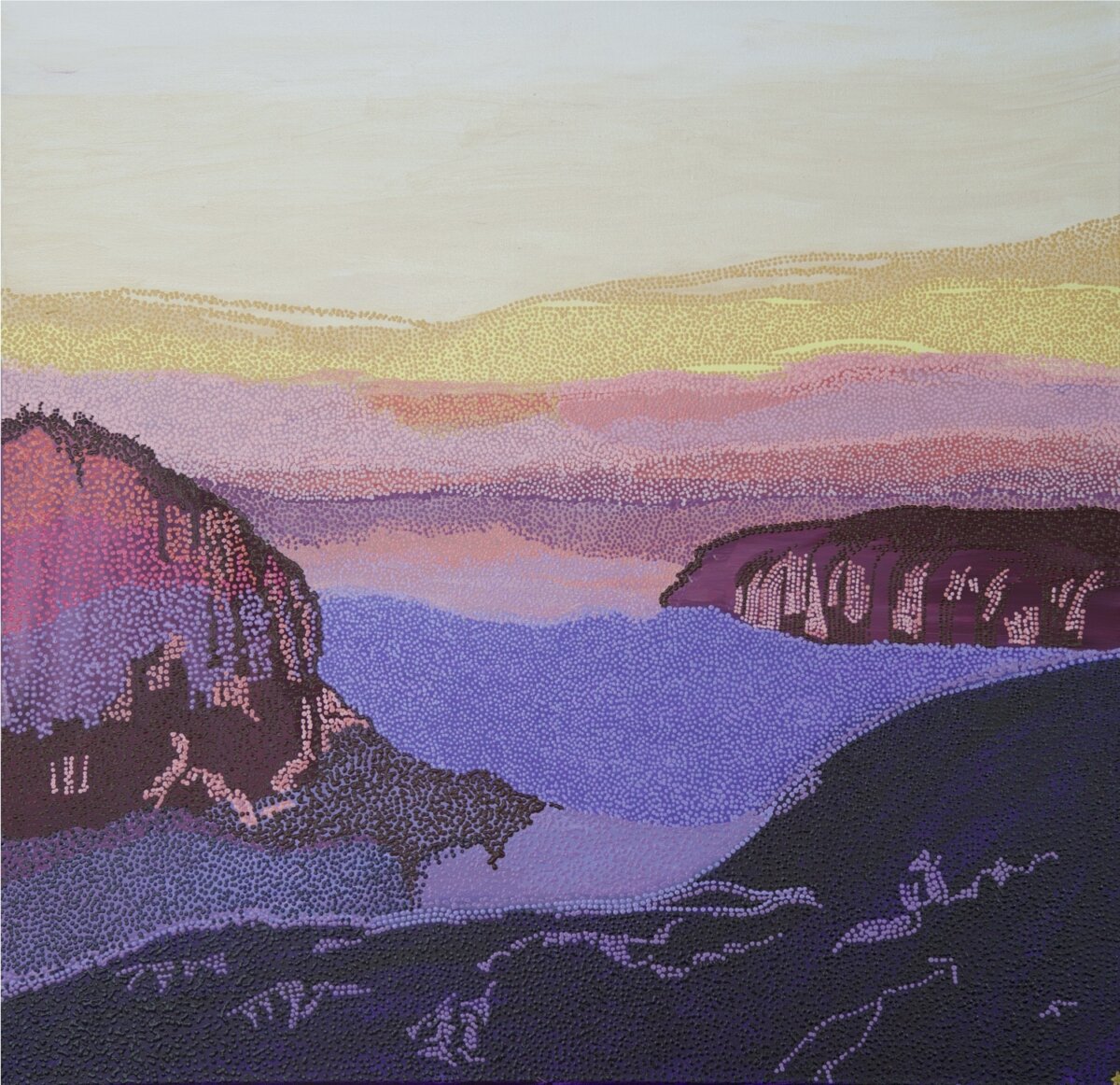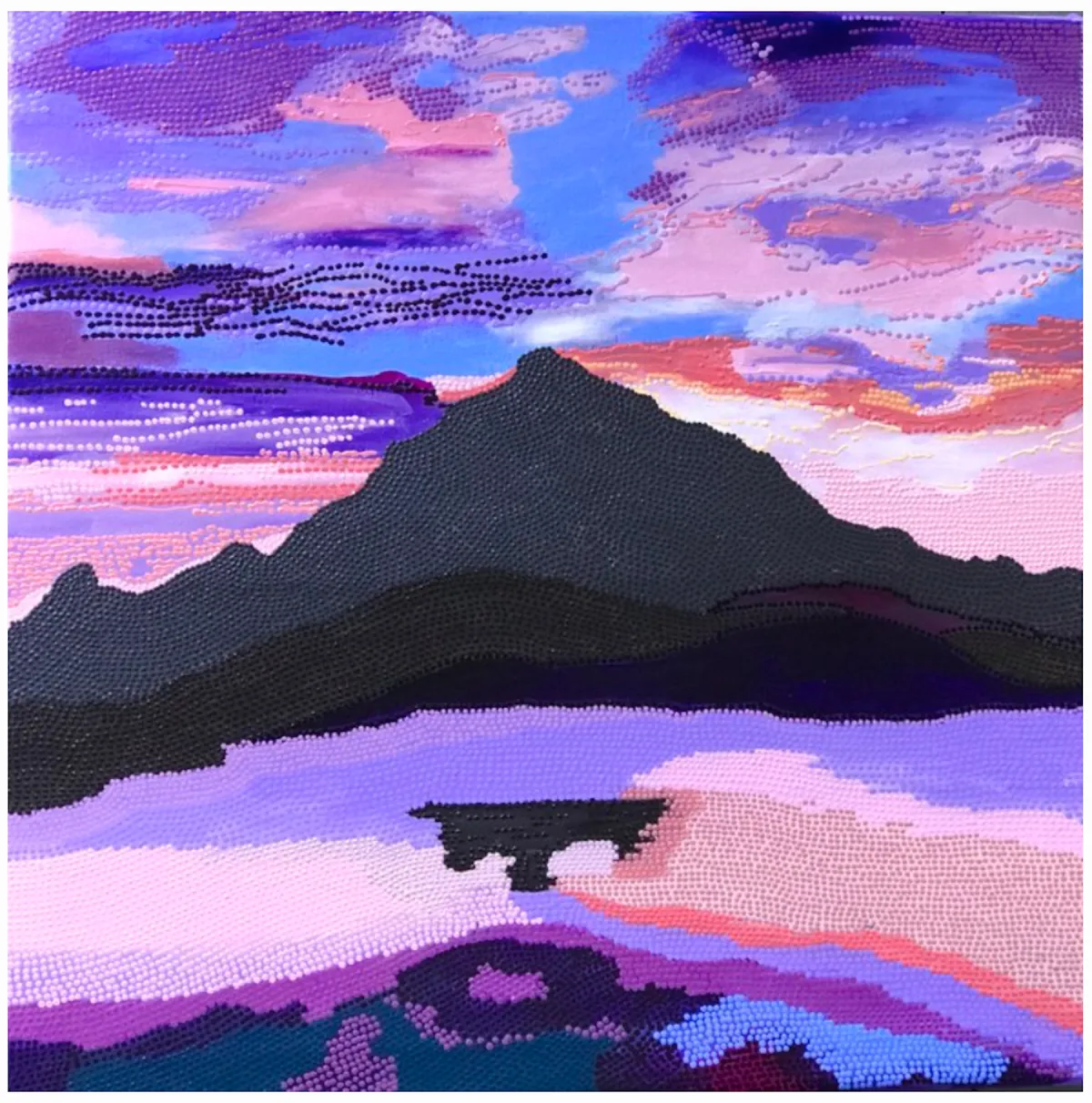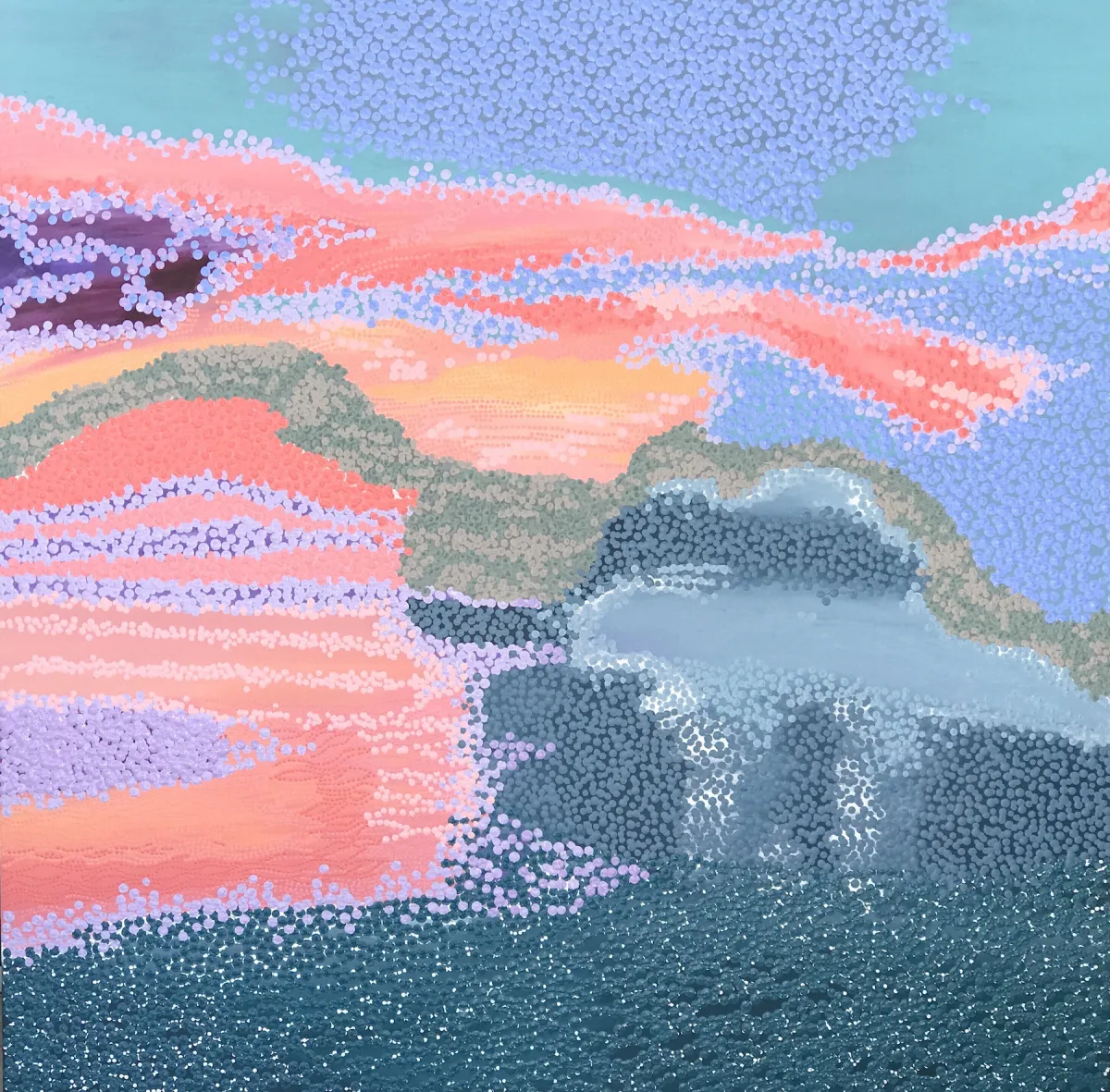 This piece was actually really quite a challenge for me. I had to reimagine the site of the Opera House one of the most globally recognised places in history. I had to cast my mind back to another time. A time before it was Limeburners Point; named after the convict woman from the first fleet who burned all the shells / shell middens here to make lime to build the first "government house". This site the Gadigal women used to cook.
I had to think further back then when it was called Cattle Point when Arthur Philip saw this land only as a good spot to dump the colonies first cows, pigs and sheep.
I had to go further back than when Macquarie Fort and later Macquarie Tram depot were on the site.
Originally this place was an island, not attached to the mainland for a scattering of rocks. It wasn't until 1818 that excavated rocks from Farm Cove were driven into the Harbour to flatten out and join Dubuwagulya to the main land.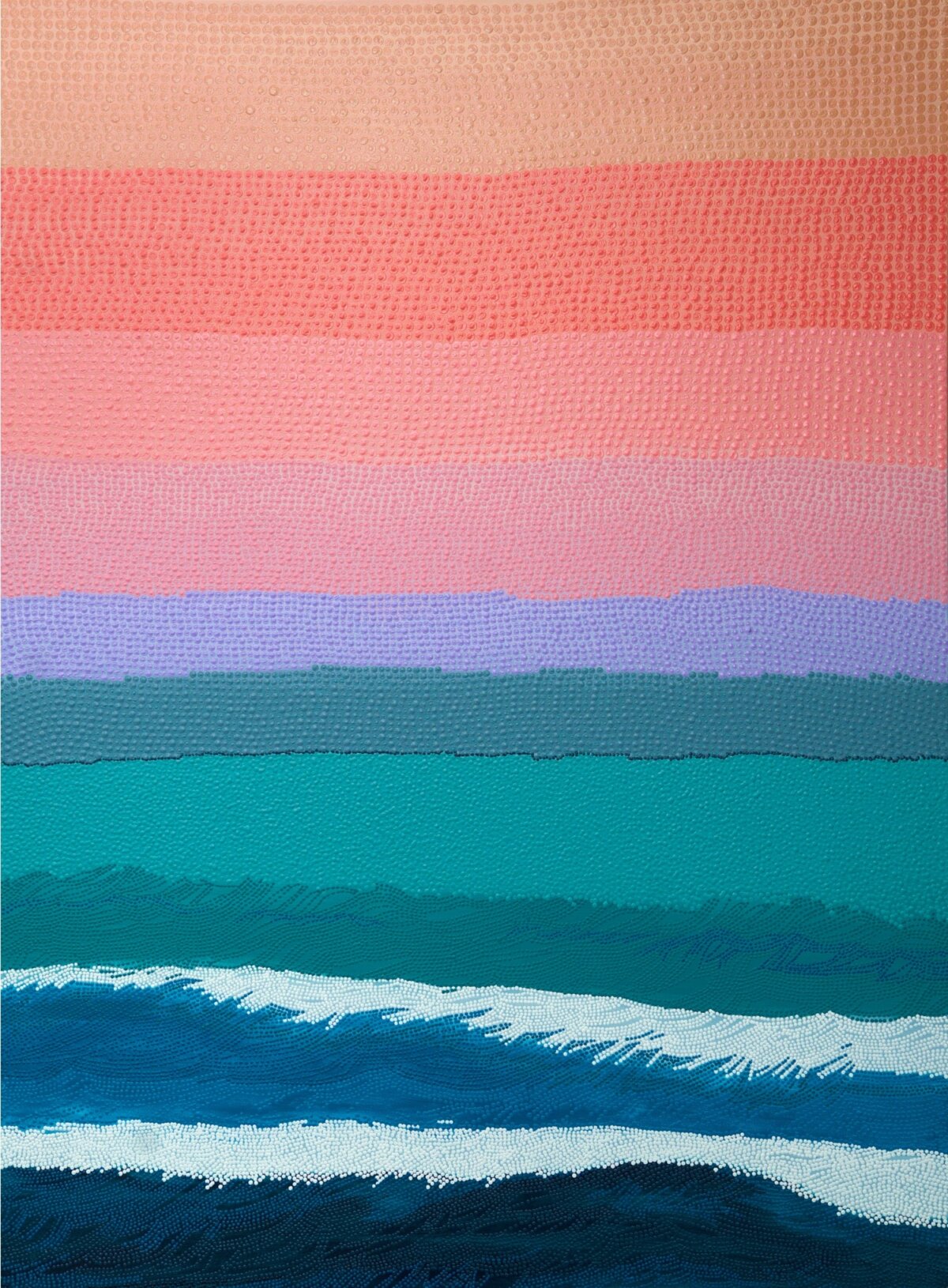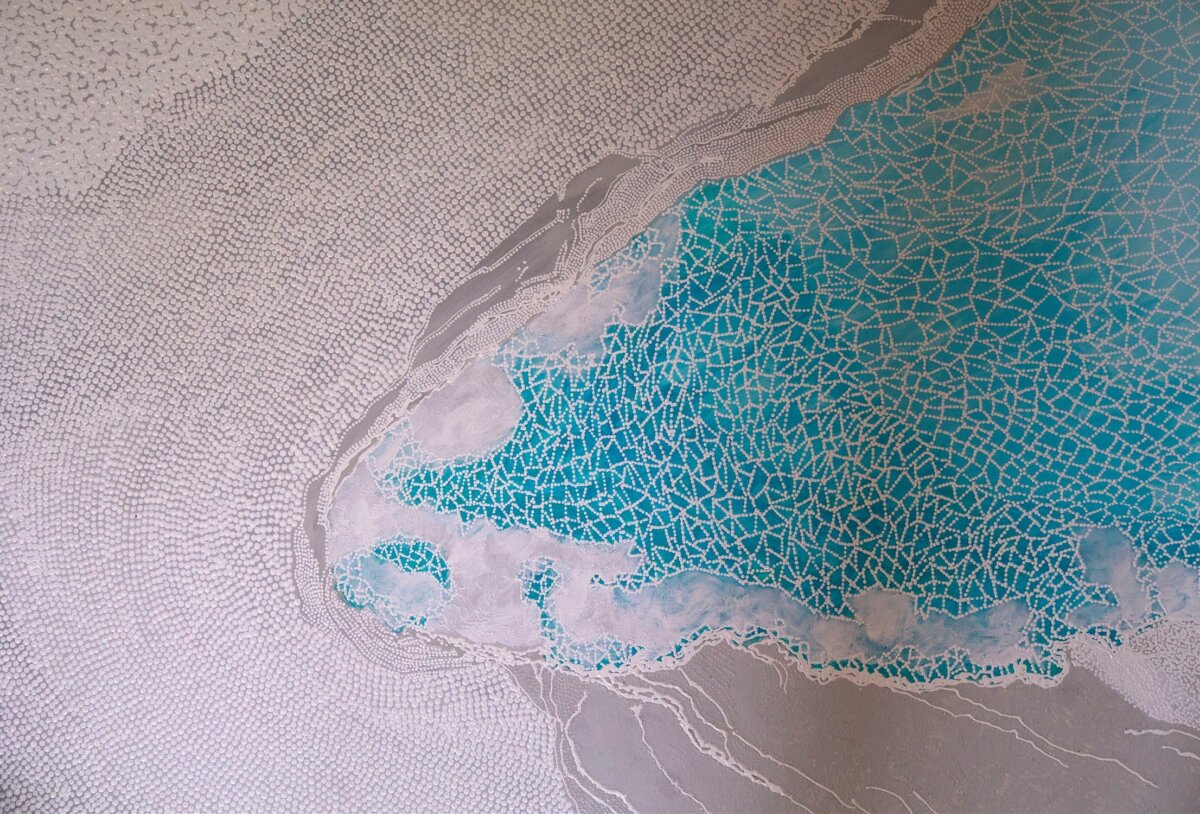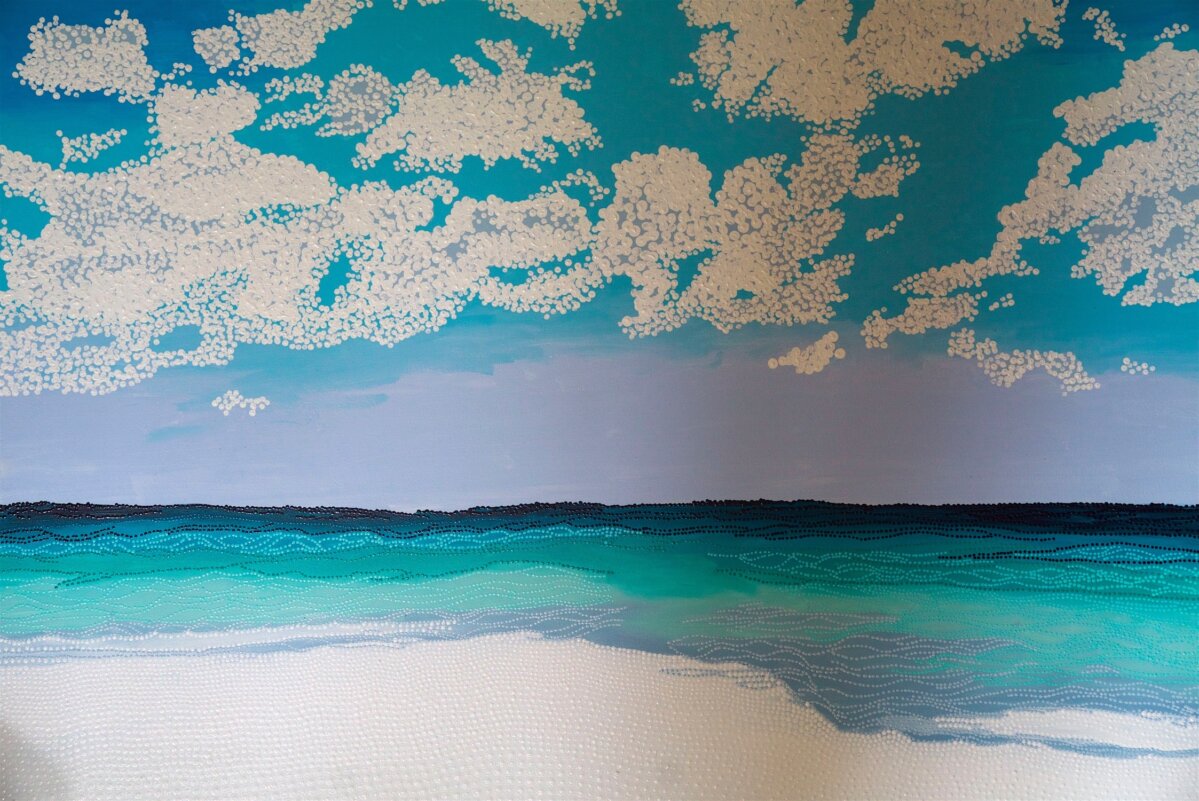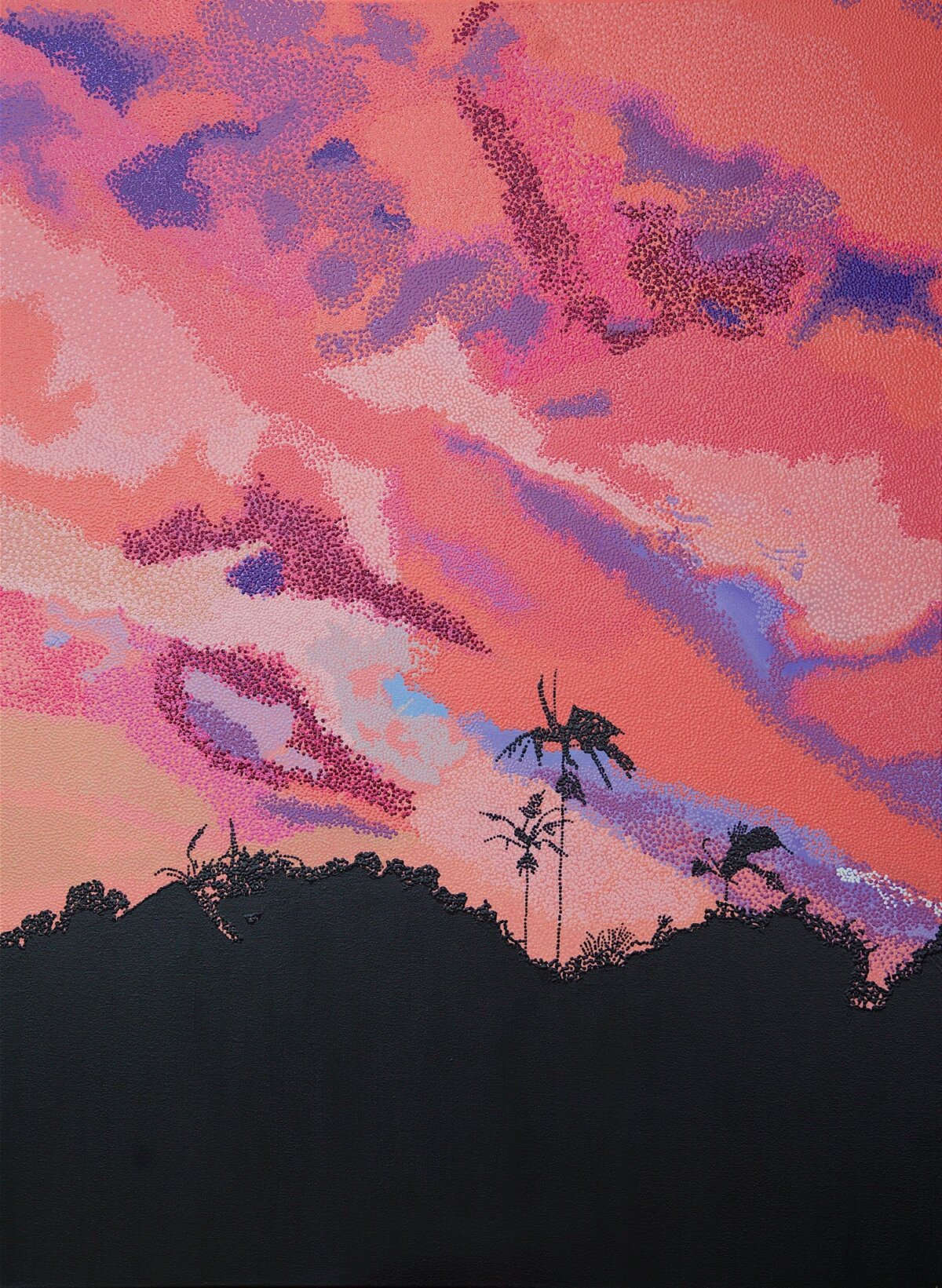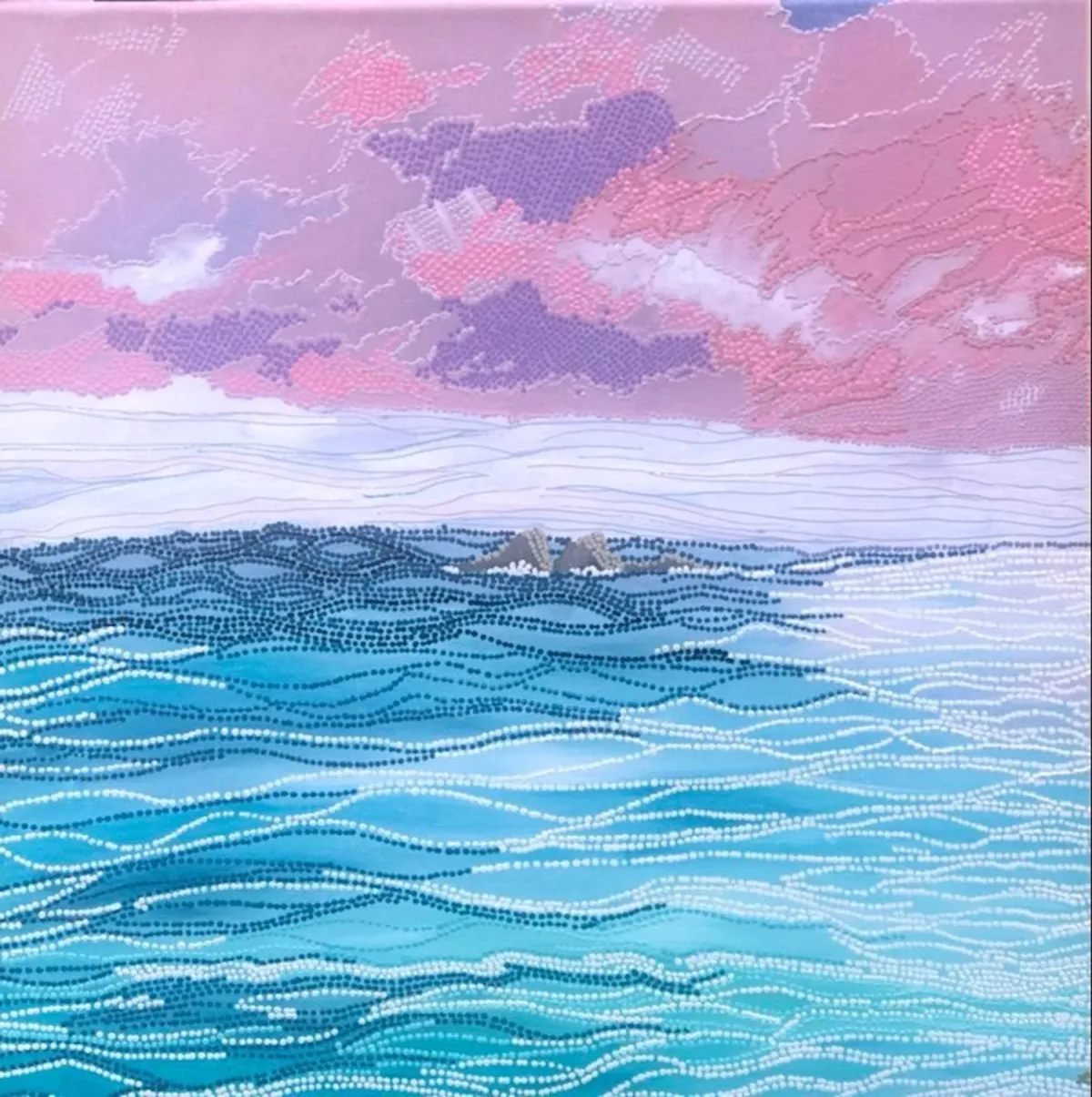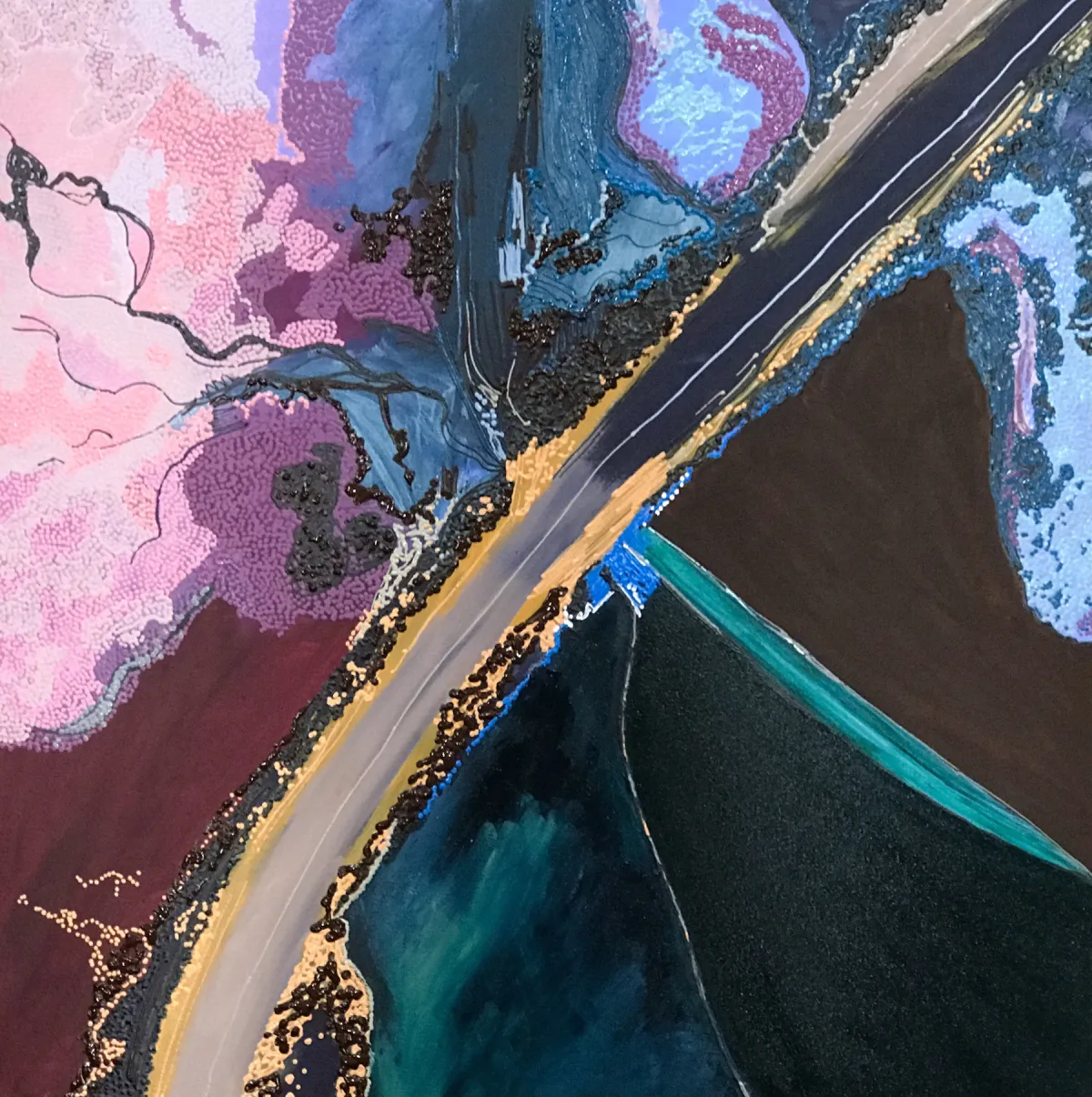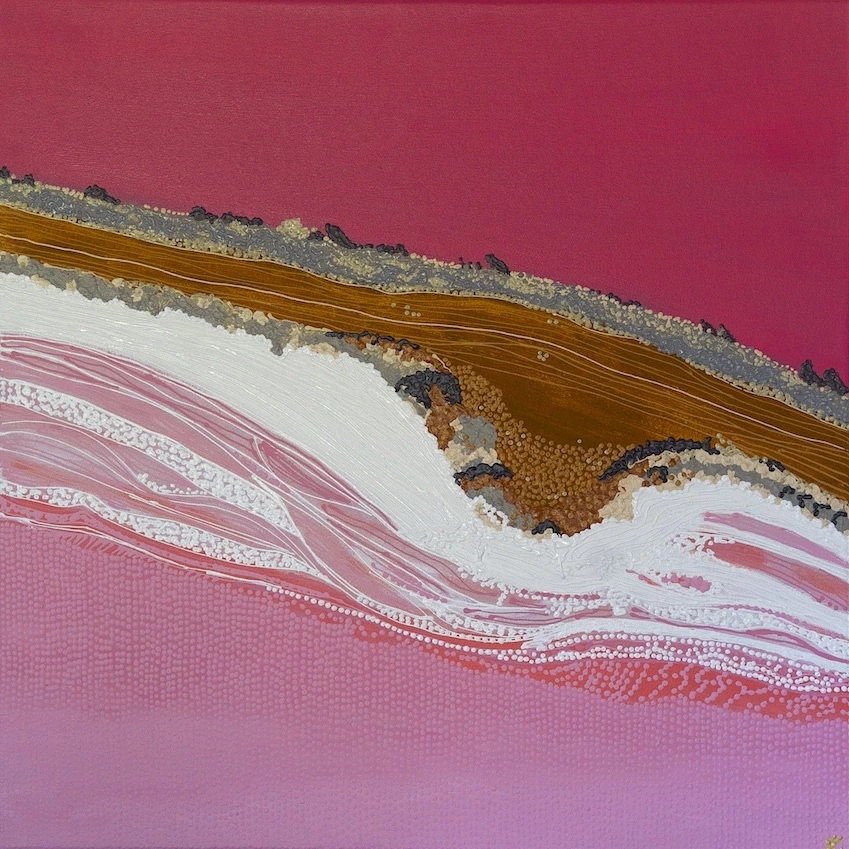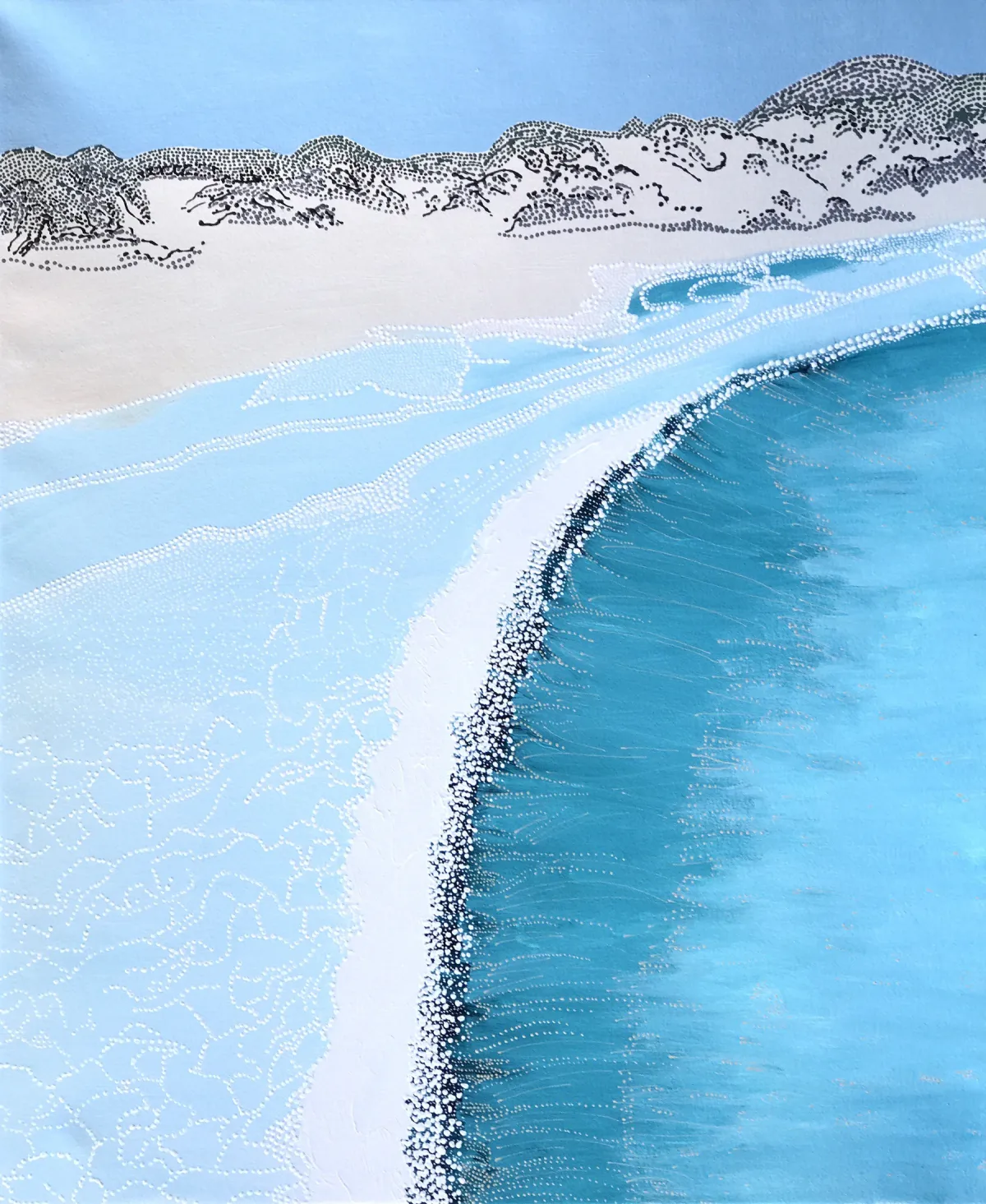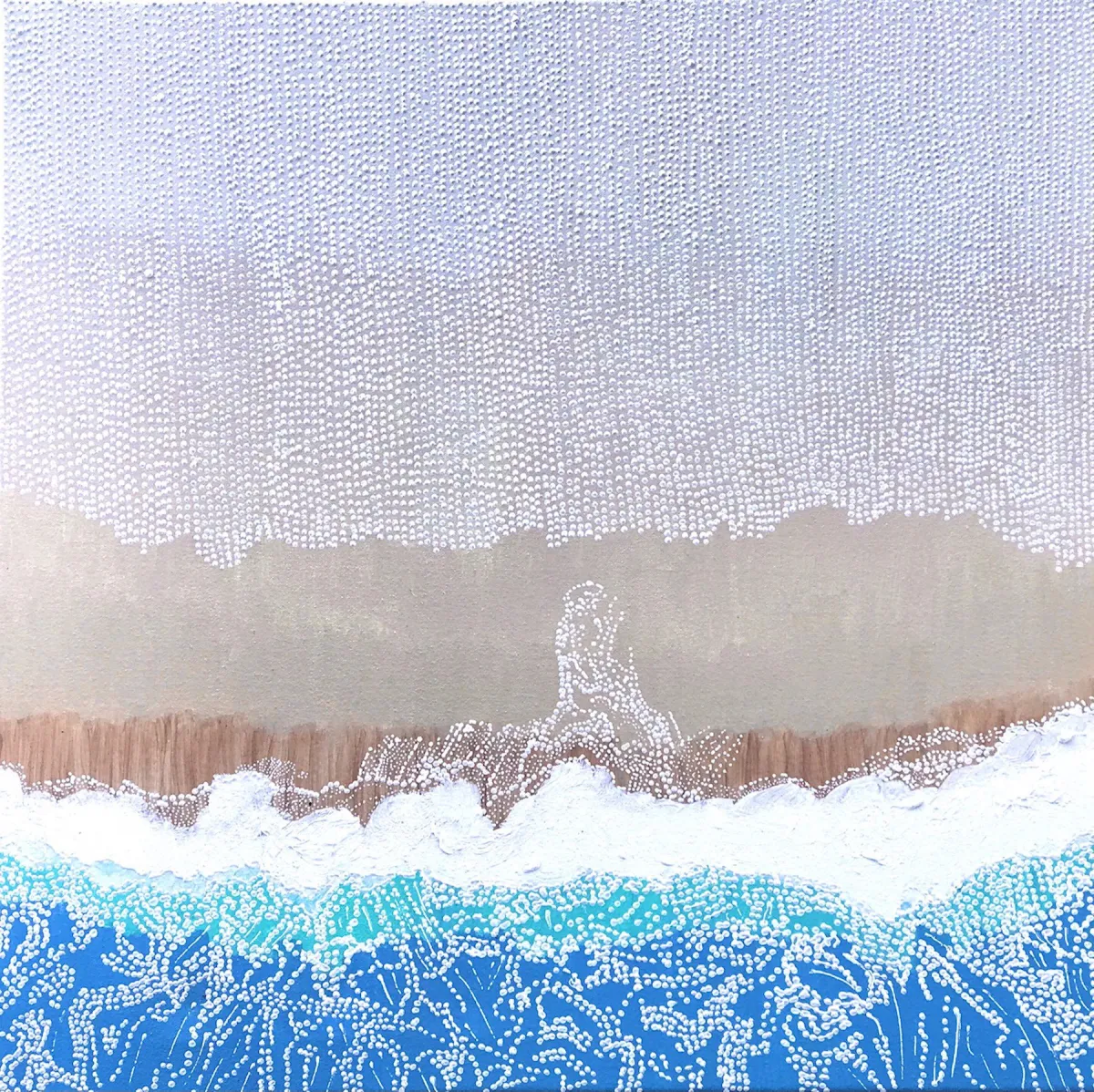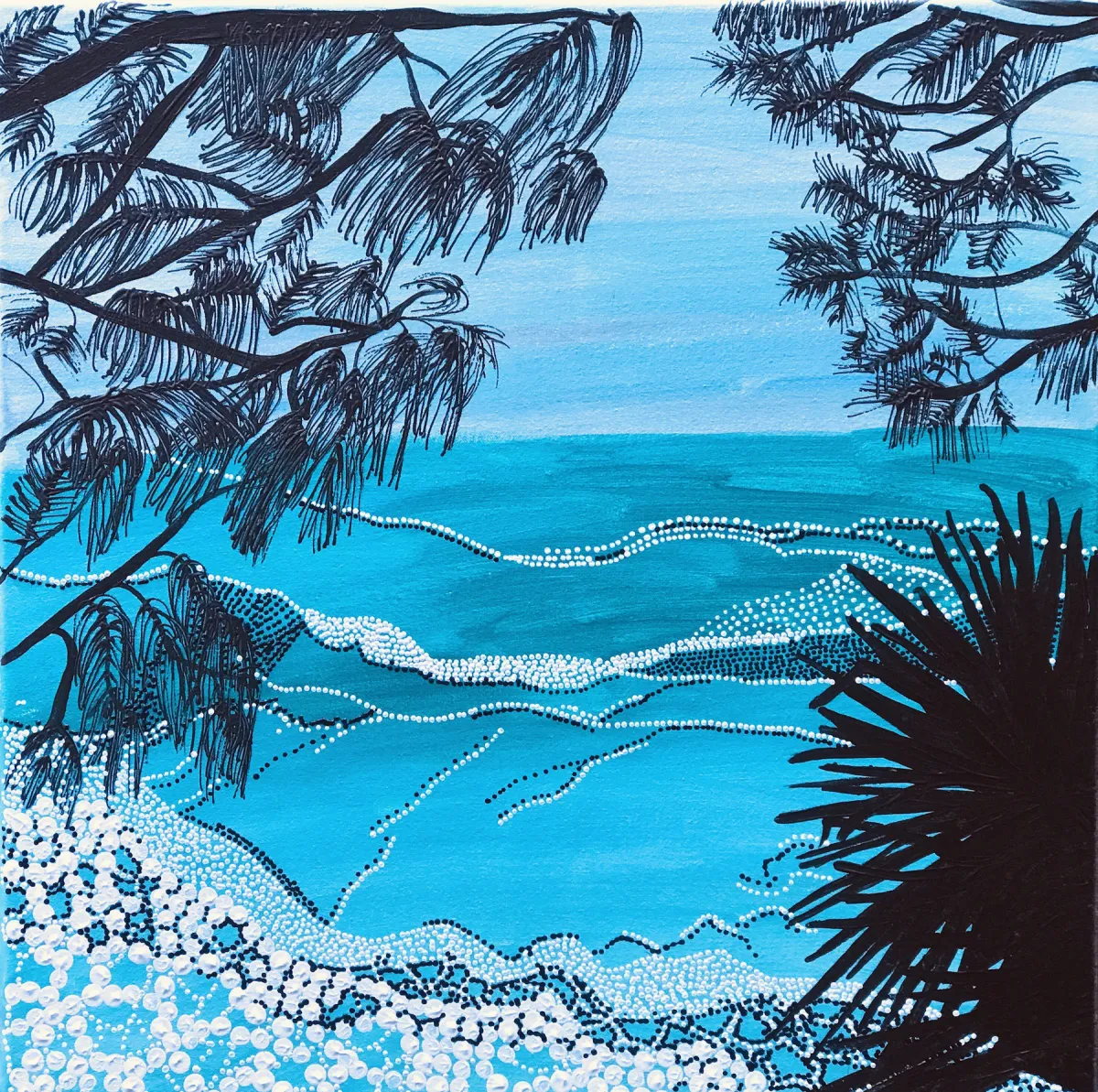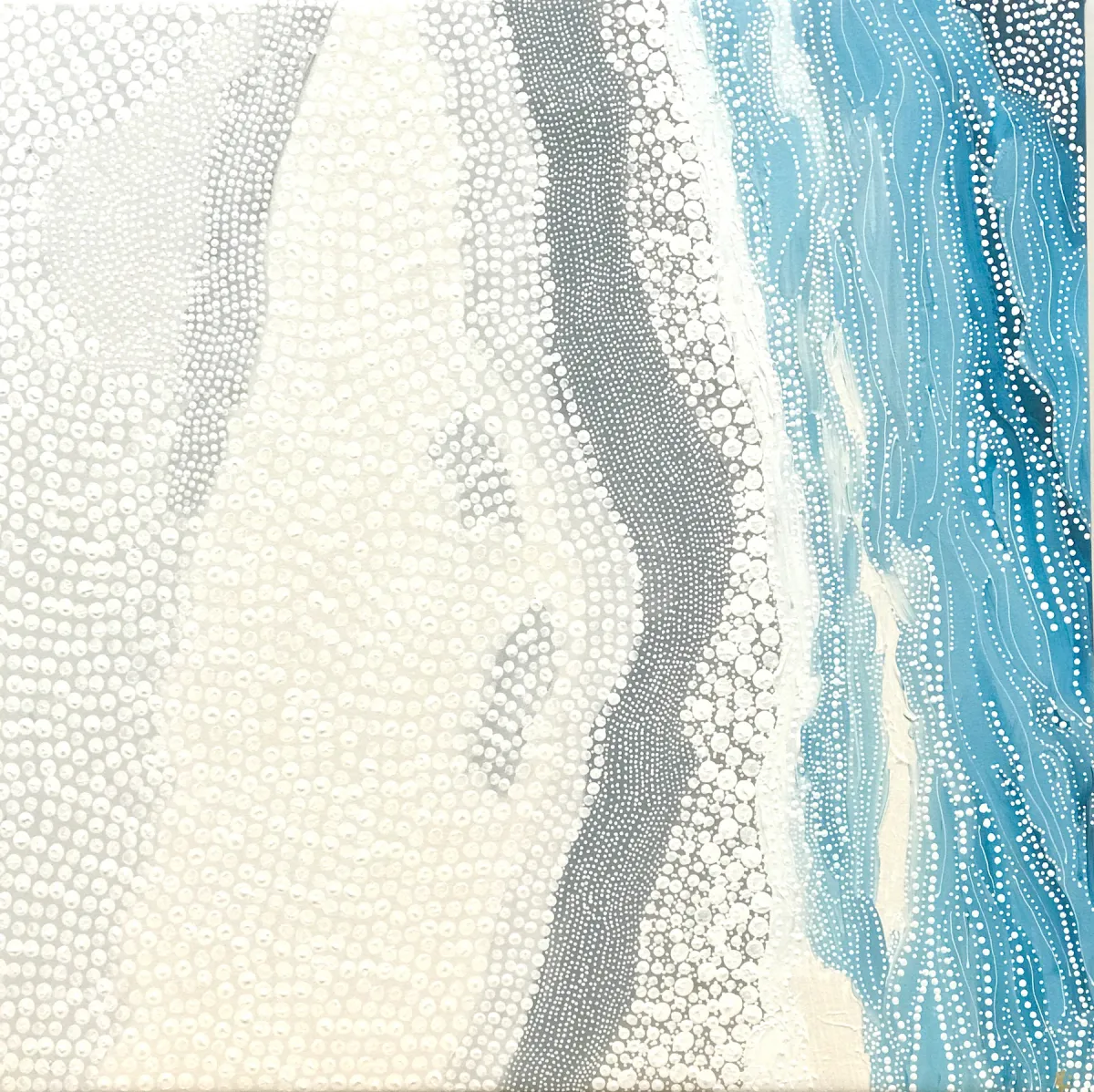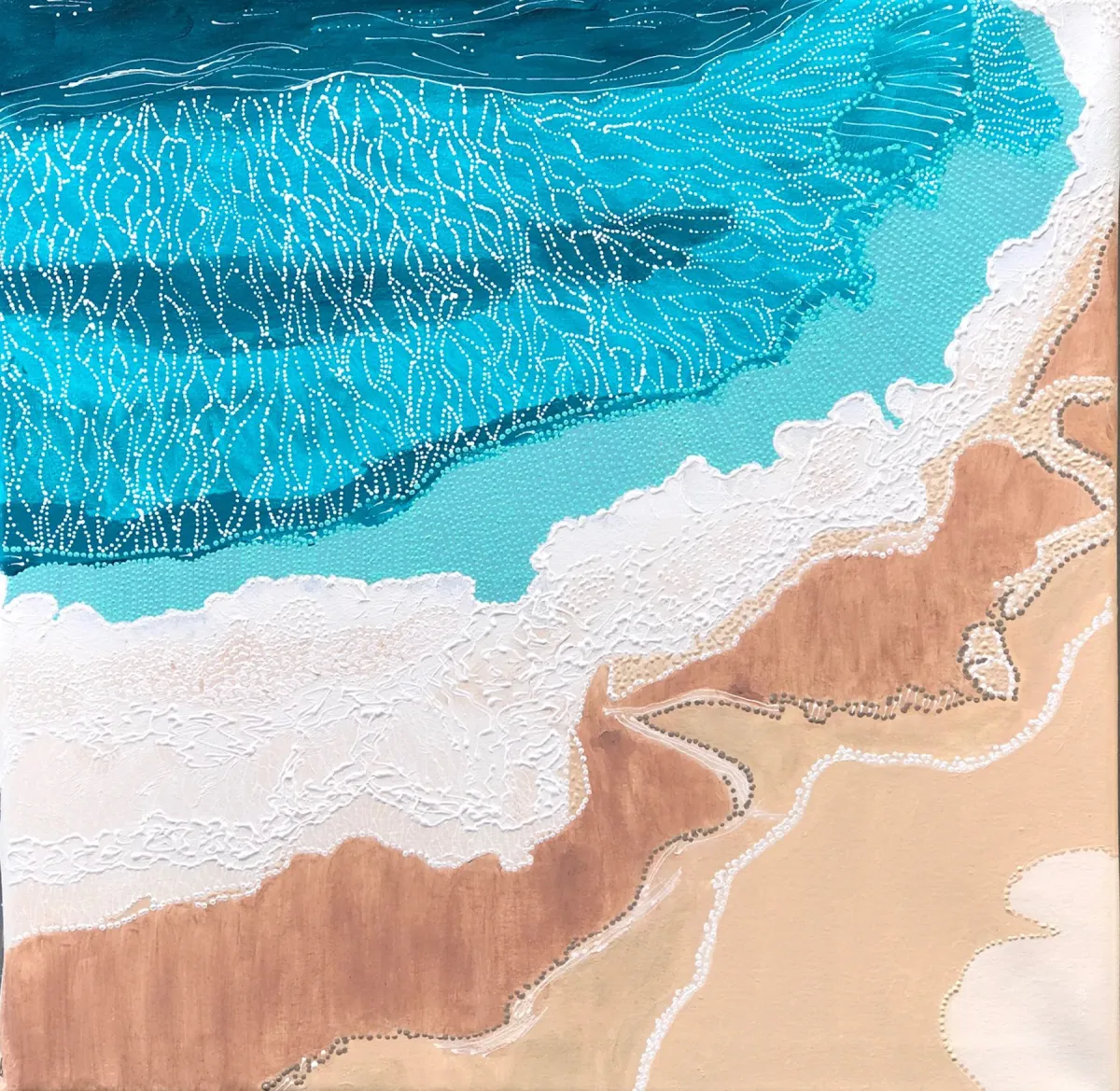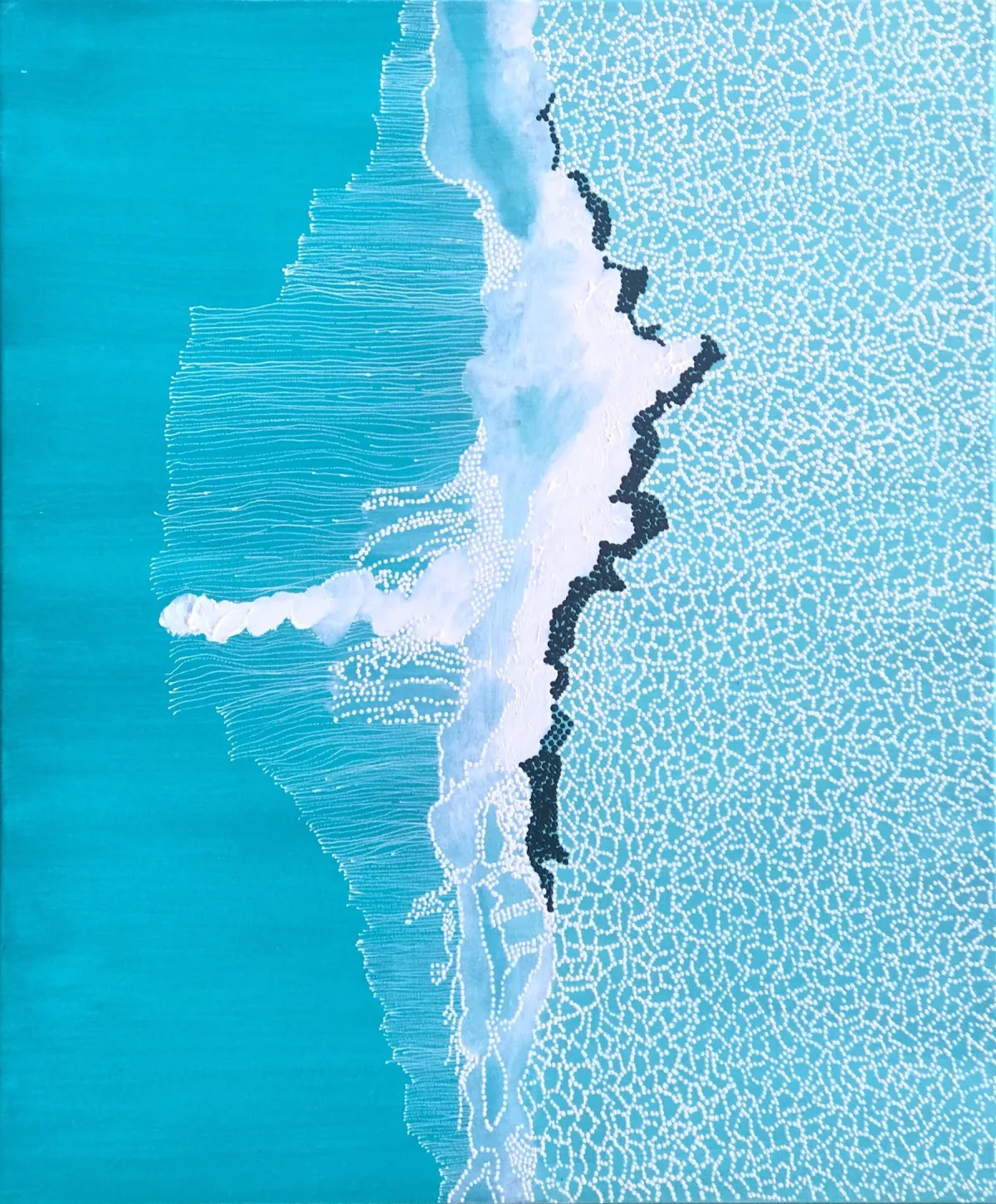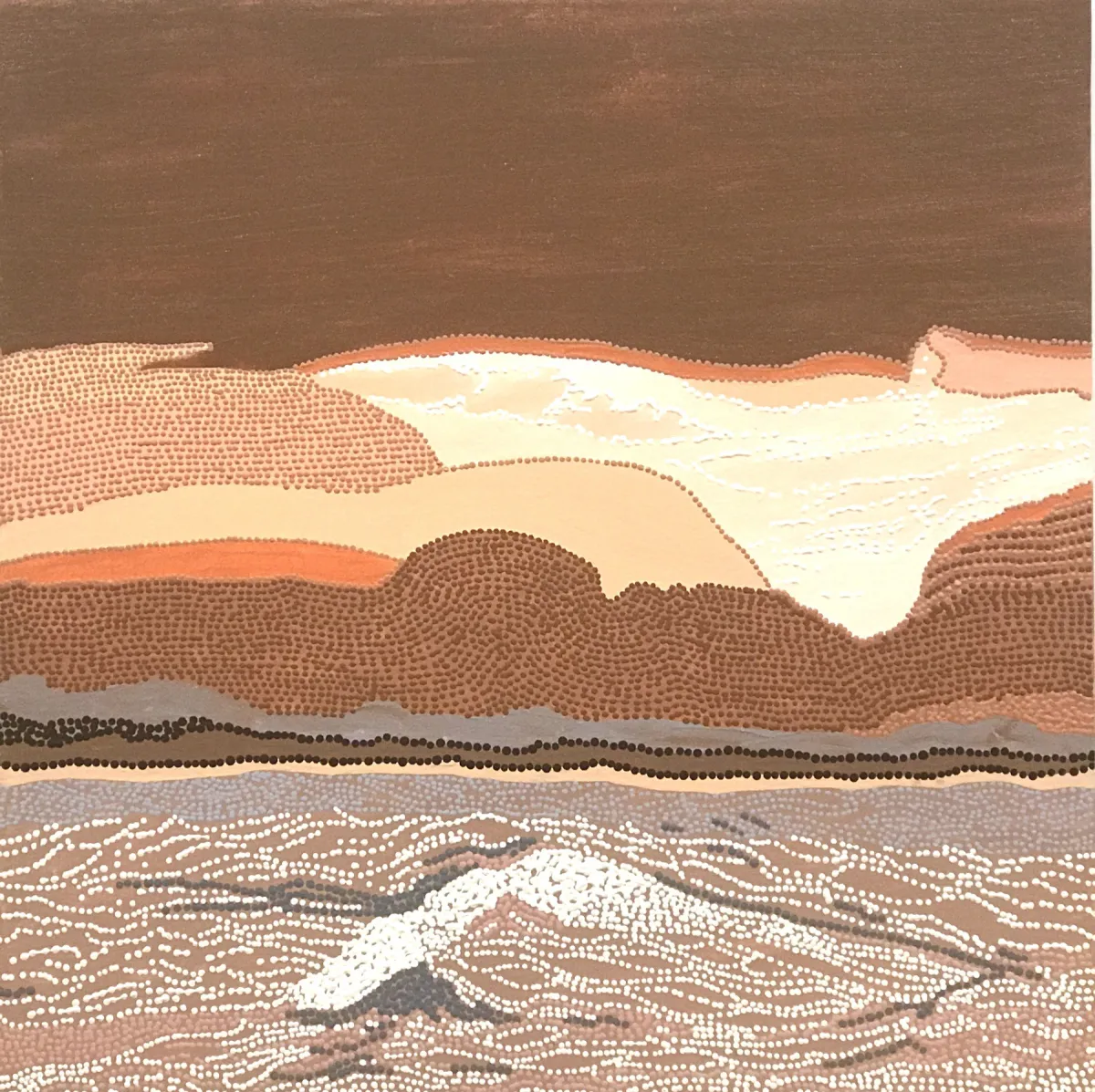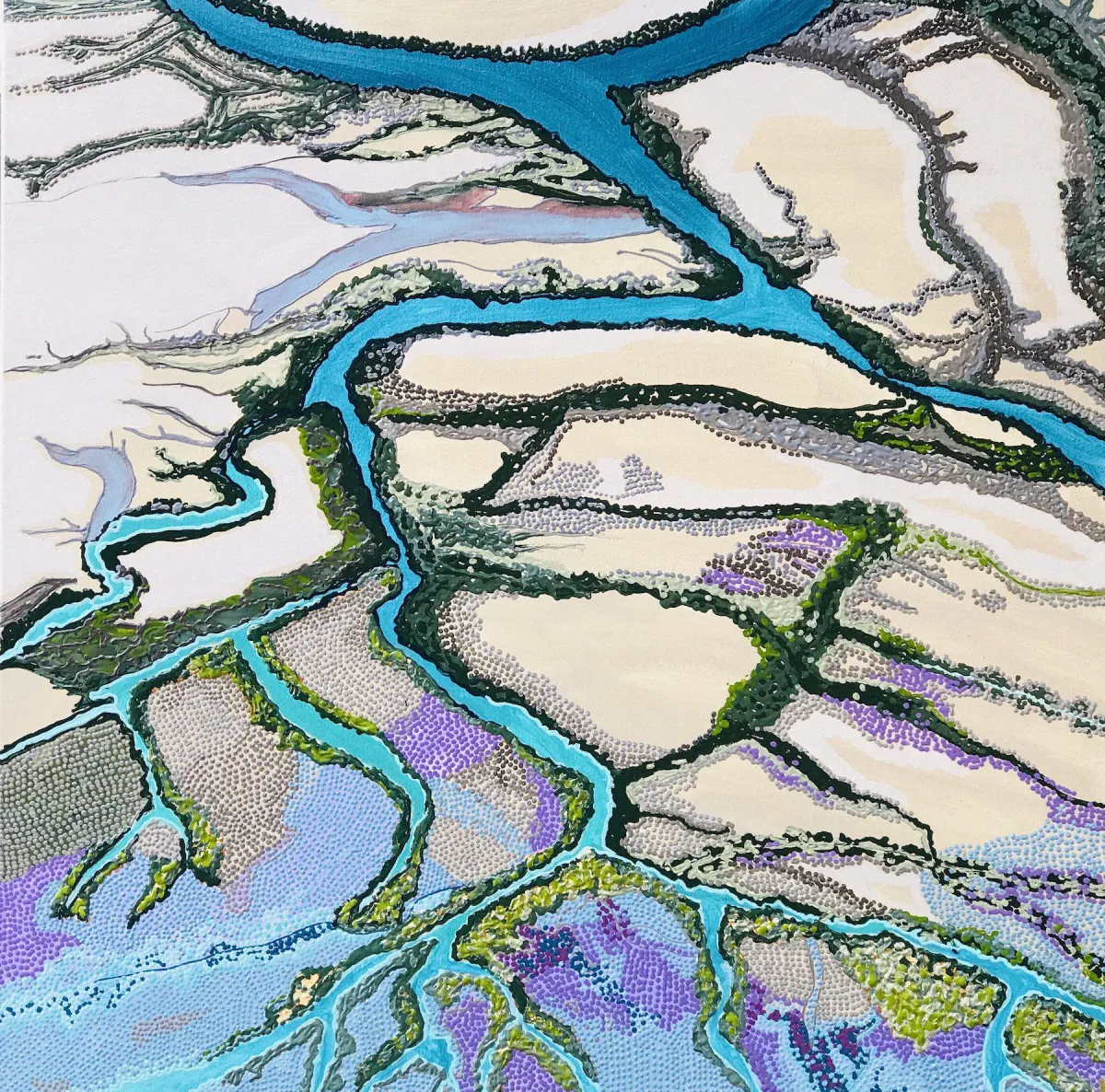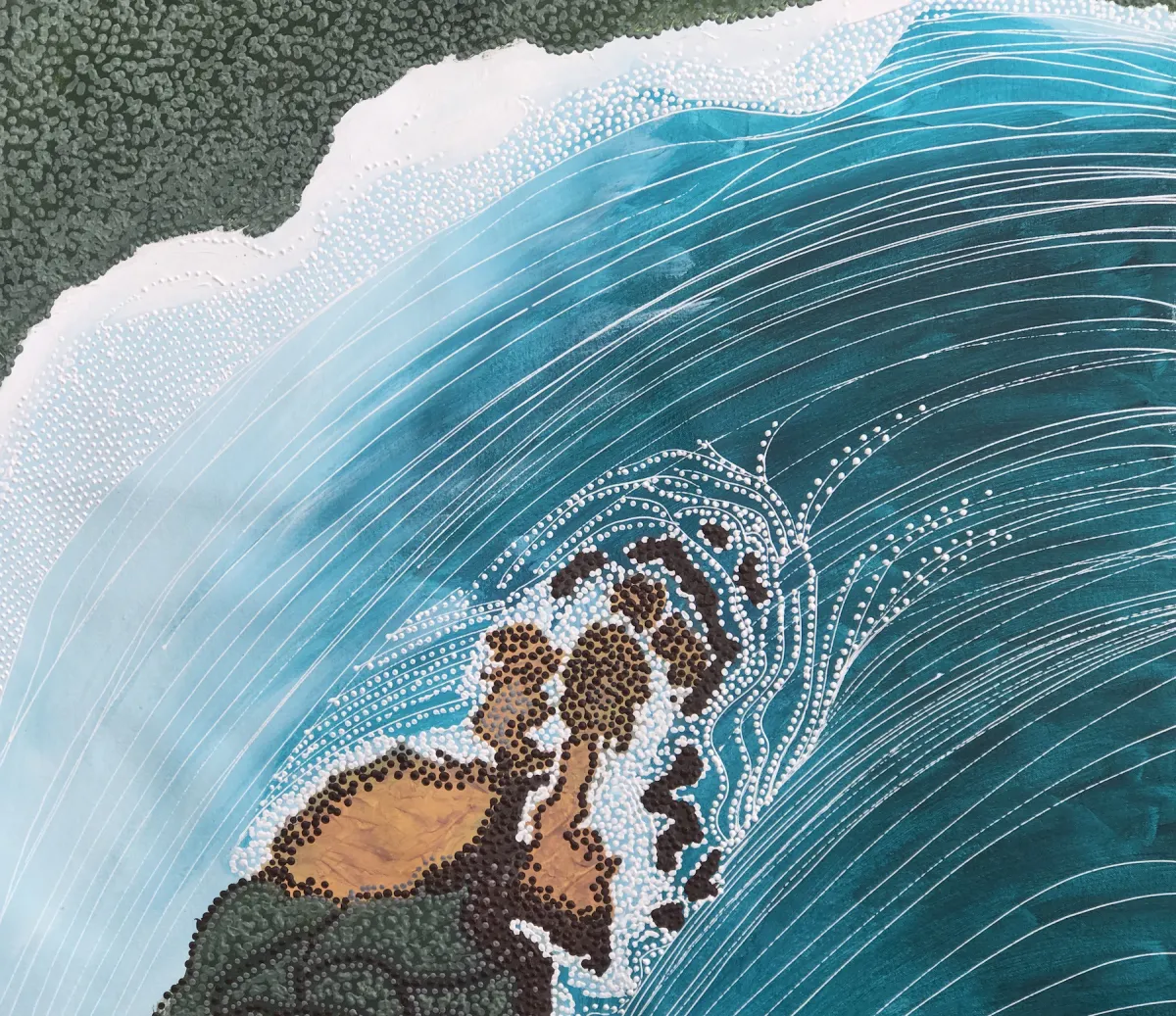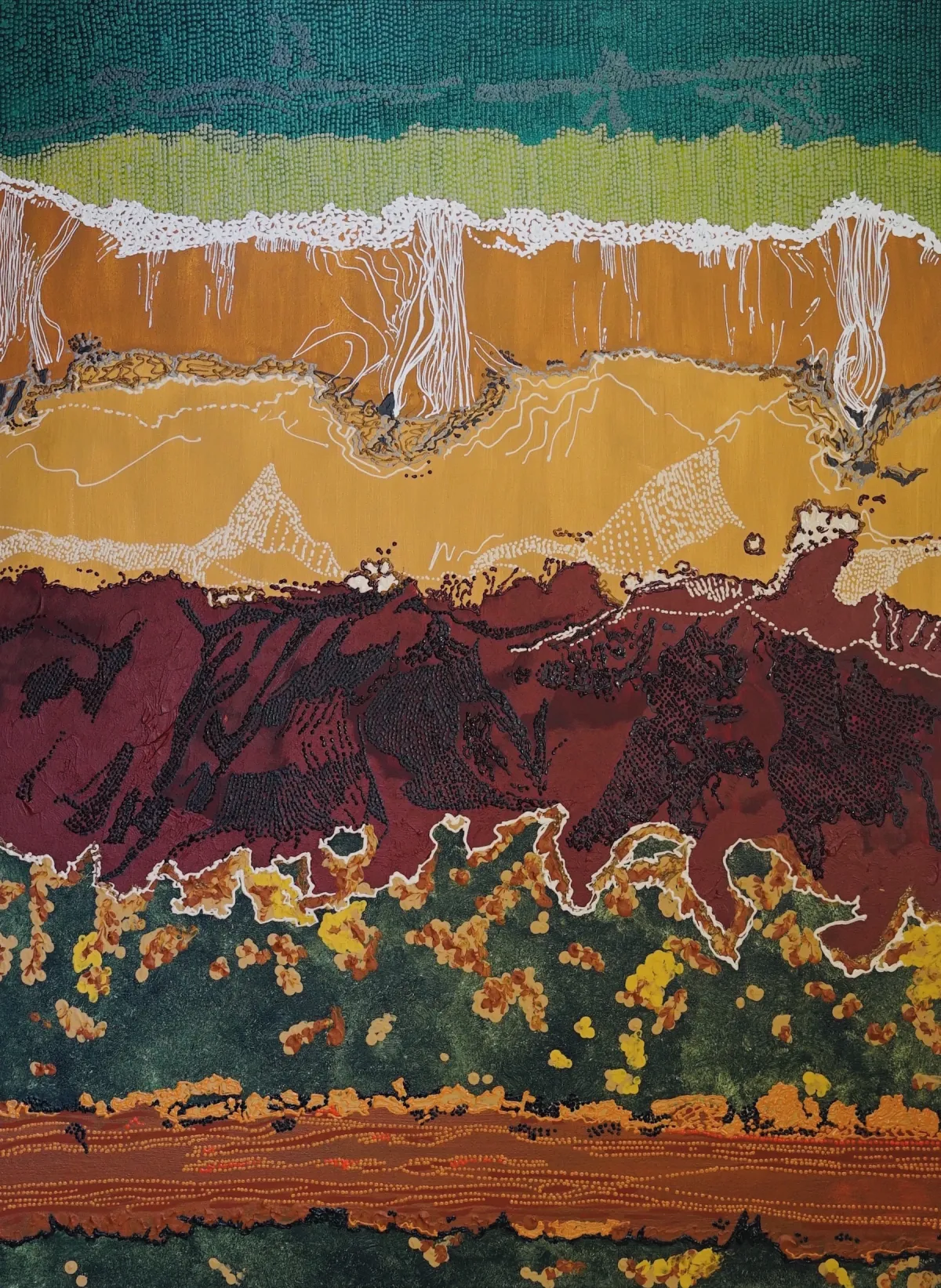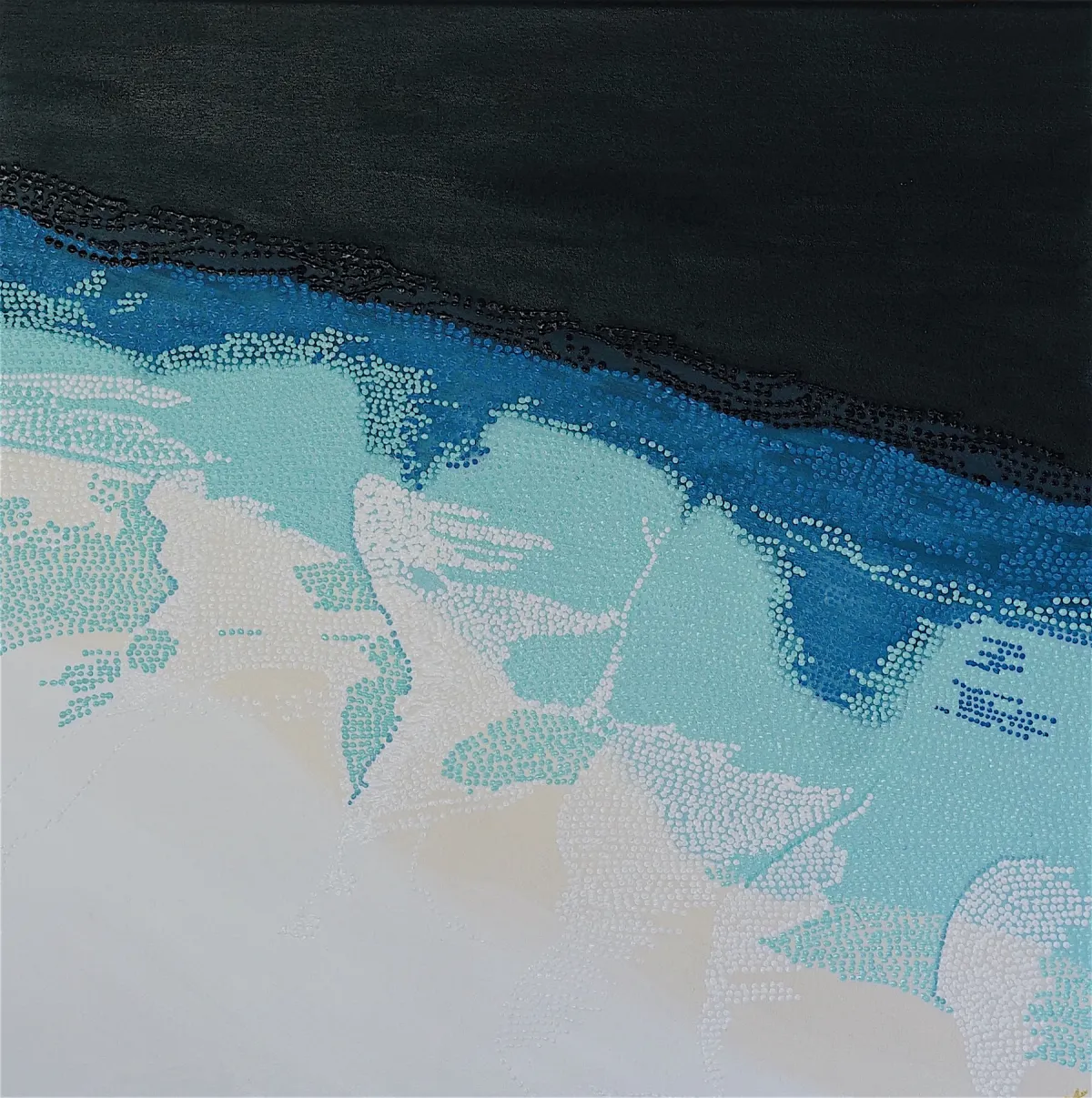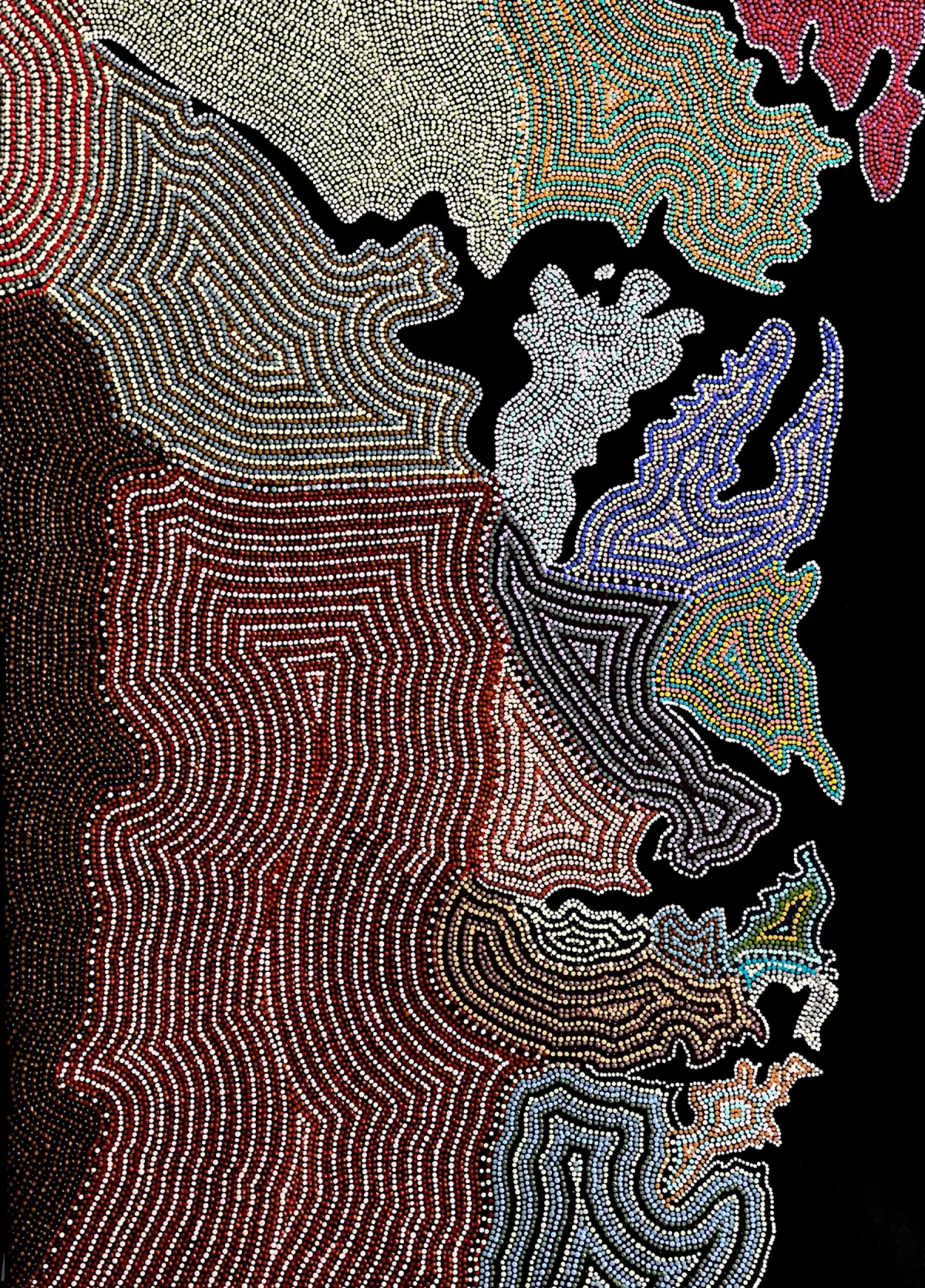 Title: Ngura Lingos
Year: 2020
Size: 90cm x 120cm
Materials: Polymer & Acrylic paint on cotton canvas